<![if !IE]> <![endif]>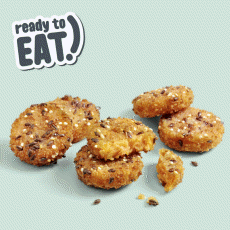 Trendy & Sweet

Sweet potatoes are so trendy at the moment and are the real deal because of their lashings of Vitamin C, beta carotene and Vitamin E. Of course, they have to be on the refrigerated shelves, too: coated in a breading of linseeds enriched with quinoa and potato flakes, this little snack gives everyone a really nutritious kick in between meals.

Ready to eat - these products can be polished off as soon as they come out of the refrigerated cabinet or enjoyed warm after five minutes in the oven. Available in the easy-to-handle approx. 100g pack (approx. 9 pieces either as coins, tots or mini balls).

Frostkrone Tiefkühlkost GmbH
Konrad-Adenauer-Str. 28
33397 Rietberg
Germany