<![if !IE]> <![endif]>
Dates and info
09.10.2023 | 12:30 p.m. - 12:45 p.m.
Food Trends, Sustainability, Organic on Stage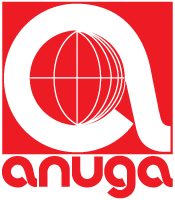 Messeplatz 1
50679 Köln
Germany
The event
The Arla dairy cooperative (including Arla Buko, Arla Kærgården and Arla Skyr) is pursuing an ambitious sustainability agenda from farm to chiller cabinet: by 2030 (vs. baseline 2015), CO2e emissions are to be reduced by 63% in the areas of production, own logistics fleet and energy use, and by 30% on Arla farms (per kg of milk), external logistics services & packaging. The goal is to achieve net zero CO2e emissions by 2050. Dr. Marcel Hahne, Head of Sales, explains what measures the company is taking to achieve this.