<![if !IE]> <![endif]>

11.10.2021 | 12:00 p.m. - 12:10 p.m.

12.10.2021 | 12:00 p.m. - 12:10 p.m.

13.10.2021 | 12:00 p.m. - 12:10 p.m.

Anuga presents: Leading Trade Fairs For Food

english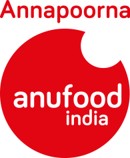 Anuga presents: Leading Trade Fairs for Food
Koelnmesse GmbH, Messeplatz 1
50679 Köln
Deutschland
+49 221 8210
The event
15th Annapoorna - ANUFOOD India will take place physically from 14-16 September 2022 at Mumbai, co-organized by Koelnmesse India and the Federation of Indian Chambers of Commerce and Industry, the event is powered by ANUGA.

The upcoming edition is expected to attract the most potential buyers thanks to the support of Indian industry associations like the Forum of Indian Food Importers, Hospitality Purchase Managers Forum, Retailers Association of India, Wester India Chefs' Association, and All India Consumer Products Distributors Federation. 

A powerful lineup of side-events, including live cooking demos, B2B matchmaking, seminars, and keynotes by renowned industry experts, a National level Food Conference by FICCI make this the most anticipated event for the Indian Food and Beverage industry.