<![if !IE]> <![endif]>
Dates and info
07.10.2023 | 2:00 p.m. - 5:30 p.m.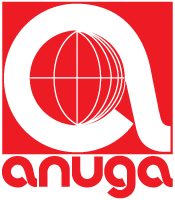 United Nations Procurement Division UN Peacekeeper
405 E 42nd St
New York ,NY 10017-3599
United States of America
The event
Seize the opportunity to contribute to the humanitarian efforts of the United Nations! The United Nations Procurement Division (UNPD) will be present at Stand 003 on the Centre Boulevard at Anuga 2023, seeking potential contract partners for the provisioning of food rations in support of the UN peacekeeping operations worldwide.
Background:
The United Nations is engaged in peacekeeping missions and humanitarian operations worldwide. The supply of high-quality food to UN peacekeeping forces is of paramount importance, with an annual allocation of approximately $300 million.
We are in search of partners who are capable of:
• Procuring, storing and delivering high-quality food in accordance with UN standards.
• Organizing the warehousing and delivery of rations to UN troops.
• Operating or constructing warehouses in mission areas.
Selected partners must:
• Possess a certificate in food safety management.
• Have experience in complex logistics and international operations.
Your Opportunity:
Visit the UNPD stand (No. 003 on the Centre Boulevard, close to Halls 7 and 8) or participate in the business conference on Saturday, 7 October 2023 at 2:00 p.m. in Conference Room B, 2nd Floor, Congress Centrum Nord.
For any questions, interested companies may reach out to UNPD by emailing Marie-Chantal Maille at maille@un.org.