<![if !IE]> <![endif]>
Dates and info
08.10.2023 | 2:30 p.m. - 4:30 p.m.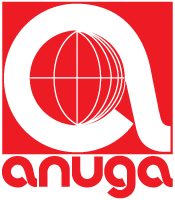 Vietnam Pepper Association
Pasteur 135A
70000 Ho Chi Minh
Vietnam
The event
Vietnam, a prominent global spices supplier, faces evolving regulatory landscapes and shifting sustainability trends, bringing forth challenges and prospects. This event is a distinctive platform to explore Vietnam's response to these changes and how our local spice suppliers navigate them. They aim not only to maintain the exceptional quality of their spices but also to harmonize with international standards.

We cordially invite you to join us in this climactic conversation, which promises an in-depth comprehension of the Vietnamese spice industry and its path in the global arena. It's a unique opportunity to engage with a select group of leading Vietnamese spice suppliers, all gathered under one roof.
Your presence will be highly valued, and we look forward to hosting you at our event.