<![if !IE]> <![endif]>
Dates and info
08.10.2023 | 11:00 a.m. - 11:30 a.m.
Organic Products, Food Trends, Organic on Stage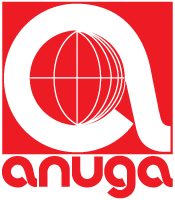 Messeplatz 1
50679 Köln
Germany
The event
In Germany, 18 million tons of food end up in the bin. 40 percent of the food produced worldwide is wasted. According to the WWF, food waste is responsible for ten percent of global greenhouse gas emissions and is therefore a main driver of the climate crisis. Social impact company Too Good To Go is on a mission to reduce food waste. With the app of the same name, it has developed an uncomplicated solution that has been keeping food out of the bin since 2016. More than 21,000 partner companies already rely on the solution, including supermarkets, gas stations, bakeries, hotels and restaurants. Managing Director Wolfgang Hennen explains how the 100 percent sustainable business model works and how retailers can effectively reduce food waste, save costs and at the same time protect the planet for future generations. He gives answers to the questions: Why are food waste and climate related? How does the collaboration with Too Good To Go work? What does win-win-win mean? He will then be available to answer questions from the audience.