<![if !IE]> <![endif]>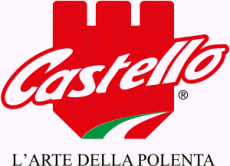 AL. CA. FOOD srl
Via Cesare Battisti 71
35047 SOLESINO (PD)
Italy
+39 429 709404

+39 429 770197

List of Products
This exhibitor shows the following products and commodity groups:

Trend subjects
Functional & Free from products
Non-GMO products
Organic products
Ready-to-eat products
Vegan products
Vegetarian products

Distribution Channel
Products (Manufacturer's brand) for the food wholesale and retail trade
Products for food service and catering
Provided products (private label) for the food and wholesale and retail trade

Target and sales markets
Australia
Canada
Germany
New Zealand
Northern Europe
Others Eastern Europe
Russia
Southern Europe
Turkey
USA
Western Europe

Company & products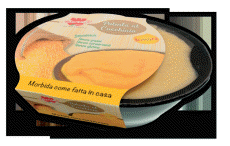 Polenta al Cucchiaio
BETWEEN REVOLUTION AND TRADITION

Polenta, which is corn flour boiled in salted water, is an ancient dish that has more than three centuries of history.

Only polenta experts could revolutionize its consumption. Aa.Ca. Food, one of the leading companies in the production of polenta ready, it's finally able to set up the perfect Polenta al Cucchiaio's formula.

It took years of research and studies to get a liquid polenta that retained the intense flavor and color characteristic of homemade polenta and that could be served immediately, soft as homemade.

Created to satisfy the palate of those accustomed to the bustle of modern life but does not want to forget the flavors of the past, it is prepared in few minutes of microwave. You can serve it piping hot in the middle of the table in his flat-functional container or serve absolutely scenic only with the help of a spoon.

Polenta al Cucchiaio is also seasoned with typical regional specialties: meat, fish, cheese, mushrooms, vegetables are just some of the ingredients that enrich and complete the intense taste of soft polenta as homemade.

The size of 350 g makes it practical and functional. To obtain the round and superfine taste of the polenta already prepared and seasoned (in the liquid state) it is sufficient to heat the pan in the microwave for 3/4 minutes.