<![if !IE]> <![endif]>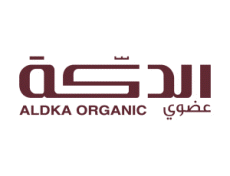 Aldka Organic Dates
Alfazari 5A
11321 Riyadh
Saudi Arabia
List of product entries
This exhibitor shows the following products and commodity groups:

Trend subjects
Clean Label (organic, natural and non-GMO products)
Free from & Health Foods
Gourmet & Specialty Foods
Halal
Plant-Based Proteins or Foods (vegetarian, vegan)
private label

Distribution Channel
Products (Manufacturer's brand) for the food wholesale and retail trade
Products for food service and catering
Products for the food processing industry
Provided products (private label) for the food and wholesale and retail trade

Target and sales markets
Canada
China
India
Japan
Middle East
Northern Europe
Others Eastern Europe
Russia
Southern Europe
Turkey
USA
Western Europe

Company & products
Company
Company profile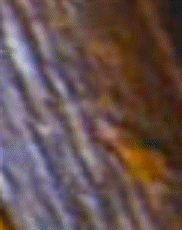 Unternehmensportrait
Nakheel Aldka LTD is a vertically integrated company that produces, processess and packages its own premium organic dates. We only sell what we produce and our farm, Aldka Organic Farm, is GlobalG.A.P certified and our facilities are BRC and ISO 22000:2018 certified. All our dates including Medjool, Ajwa, Sukari, Seqee, Khudri and Kholas (Tamer and Rutab) are certified organic by Kiwa BCS as per European, USDA and, under process, Japanese Standards.

We are a family business and our farm, Aldka, is located in Alghat, Saudi Arabia. The family connection to growing dates goes back at least 340 years. We are passionate about the tree, its attributes, nutritional values and take pride in continuing a tradition and a heritage that sustained our forefathers.

To us it is more than just growing great dates, every box of our dates represents a community of dedicated professionals with specalized skills and a lot of hard work. What drives us is our passion and what guides us is our commitment to quality, innovation and exceptional service. We want to produce great dates and work with great people to do it. Try us and you will see that we do actually walk the talk.

Last but not least, we offer our dates to clients in fully customizable packaging.
Products
400 and 700 gram Aldka packages
Organic Medjool Dates
Each of our Premium Dates can be packaged in 3 KG or 5 KG boxes
Rutab - Sukari - Our Rutab can be delivered on trays as above or in 3 KG boxes
Dibs / Syrup in glass bottles
Date Paste - Mix dates or single variety. In plastic or glass bottles
Chopped dates in retail or bulk packaging
Pitted dates in retail or bulk packaging
Aldka creations in retail or gift packaging
Chocolate enrobed filled dates in gift packaging
Aldka Premium Organic Dates - Rutab
Aldka Premium Dates Creations
Trademark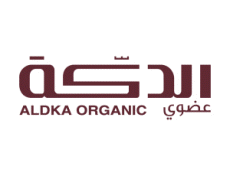 Aldka Organic Dates