<![if !IE]> <![endif]>

Best Ground International SA de CV
Paseo Royal Country 4596 Piso 20
45116 Zapopan
Mexico
List of Products
This exhibitor shows the following products and commodity groups:

Trend subjects
Functional & Free from products
Non-GMO products
Organic products
Products based on fair trade
Vegan products
Vegetarian products

Distribution Channel
Products for food service and catering
Products for the food processing industry
Provided products (private label) for the food and wholesale and retail trade

Target and sales markets
Australia
Brazil
Canada
China
Germany
India
Middle East
North Africa
Northern Europe
Others Eastern Europe
Russia
Southern Europe
Turkey
USA

Company & products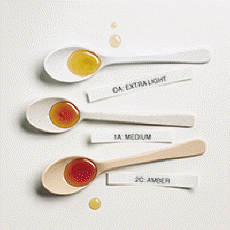 100% Natural Alternative Sweeteners
At Best Ground International, we specialize in Food and Beverage product development: we create a solution for every need!
Are you looking for the perfect sugar replacement for your product formulation?
With a sweetening power of 1.3x vs cane sugar and a low glycemic index, we provide the widest catalog of organic agave sweeteners in syrup and powder formats.
We also offer a complete range of sweeteners from other sources: Coconut Syrup, Muscovado Syrup, Tapioca Syrup and a variety of tailored solutions.
Are you searching for the ideal prebiotic fiber to hop on the latest trends?
Organic agave inulin powder is a highly soluble, nutritious fiber with a neutral, clean, mildly sweet flavor that makes it a perfect option for an added fiber/prebiotic claim.
Extracted from all natural organic blue agave, this powder acts as a prebiotic to support intestinal health.
Need any help with your specific product development?
We designated an area to create and develop products for the F&B industries, for solving any need, either by adapting a product from our existing catalog or by creating a completely new one.
Best Ground International, Enriching the Flavors of The World