<![if !IE]> <![endif]>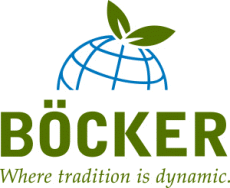 Klaus Böcker GmbH
Harburger Str. 47-51
21614 Buxtehude
Germany
+49 4161 55550

+49 4161 3536

List of Products
This exhibitor shows the following products and commodity groups:

Trend subjects
Organic products

Distribution Channel
Products for the food processing industry

Target and sales markets
Australia
Brazil
Canada
China
Colombia
Germany
Japan
Mexico
New Zealand
North Africa
Northern Europe
Others Central America
Others Eastern Europe
Others South America
Russia
South Africa
South East Asia
Southern Europe
Turkey
USA
Western Europe

Company & products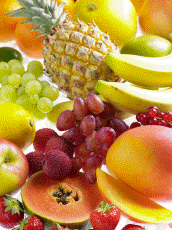 Fruit purees, juices, concentrates and oils
We are a German family-owned company and produce and trade fruit juices, -purees, -concentrates and -oils for 50 years.

Our wide product range is based on products of conventional and organic quality out of more than 50 fruits of the categories

· Tropics

· Citrus

· Berries

· Pome and stone fruits

This range comes from more than 30 producers from 5 continents and 3 own production facilities

· Antigua Processors / Guatemala: Banana Puree

· Colima Processors / Mexico: Organic Banana Puree, Mango Puree and -Concentrate

· Nkwaleni Processors / South Africa: Citrus Juice Concentrates, -Oils and -Cells

Our customer groups are

· Bottlers of juices, nectars and other non-alcoholic drinks

· Producers of raw materials (for lemonades, juices, etc.)

· Blending companies

· Baby food manufacturer

· Fruit manufacturer

50 years experience of joy on innvoation and a high quality orientation for the products and the logistical handling, distinguish us.