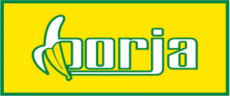 Industrias Borja Inborja S.A.
Av. Milton Borja s/n
070611 El Guabo, El Oro
P.O. Box 0701-931
070611 El Guabo, El Oro
Ecuador
BORJA, Produce Conventional and Organic Aseptic Ecuadorian Banana Puree, in industrial packaging of 21 Kg, 230 Kg, 250 Kg, 275 Kg, 920 Kg 1000 Kg and 1100 Kg. Certifications available: BRC, SGF, Kosher, Halal, Organic for USA, Europe, Japan, Biosuisse.