<![if !IE]> <![endif]>

OTR Oiltrade B.V.
Expeditiestraat 7
4283 JE GIESSEN
Netherlands
List of Products
This exhibitor shows the following products and commodity groups:

Trend subjects
Functional & Free from products
Halal food
Kosher products
Non-GMO products
Organic products
Products based on fair trade
Products with protected designation of origin
Ready-to-eat products
Superfoods
Vegan products
Vegetarian products

Distribution Channel
Products (Manufacturer's brand) for the food wholesale and retail trade
Products for food service and catering
Products for the food processing industry
Provided products (private label) for the food and wholesale and retail trade

Target and sales markets
Canada
East Africa
Germany
Middle East
North Africa
Northern Europe
Others Eastern Europe
South Africa
Southern Europe
USA
West Africa
Western Europe

Company & products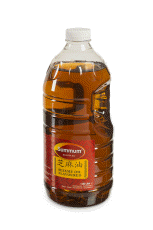 Sesame oil
Sesame oil can be used in dressings, especially in salads for Chinese or Japanese touch. Sesame oil can also be used in combination with vegetables, for example, to replace butter when flash-frying or stir-frying bean sprouts, broccoli or chines cabbage. Because the flavour can be quite dominant, Sesame oil should be used spraingly. Sesame oil is an essential ingredient in Chinese cuisine, in which it is used as a flavouring in sauces, soups, stews and stir fries. Sesame oil can also be used for sauteing an frying. Oiltrade can supply this product in a different composition or packaging.