<![if !IE]> <![endif]>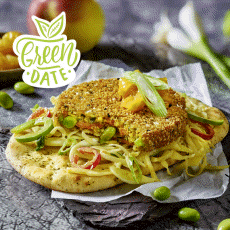 Romantic Love

Is film history being written here perhaps? In Curry Kiss, crunchy and nutritious edamame beans dressed in a delicious paste of mango and tiger nuts together with apples, carrots, coconut flakes and onions and are waiting for their grand entrance. Just one bite and the enchantment of India comes alive, a fresh and fruity breath of oriental air. Deep-frozen.

Also available with a crunchy, gluten-free coating of coriander, black onion seeds and rice flakes.

Frostkrone Tiefkühlkost GmbH
Konrad-Adenauer-Str. 28
33397 Rietberg
Germany