<![if !IE]> <![endif]>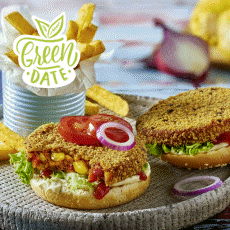 For real men and all those who like it a bit more punchy. Whether it's sizzling in a hot frying pan or baking to a golden brown in the oven, one thing is sure: Smoky Touch has got absolute snack appeal. Take a big bite and savour the full taste of kidney beans, onions, sweetcorn and red pepper. 100% deliciousness guaranteed. Deep-frozen.

The variation on offer provides a kick courtesy of red chilli flakes in a crispy coating.

Frostkrone Tiefkühlkost GmbH
Konrad-Adenauer-Str. 28
33397 Rietberg
Germany