<![if !IE]> <![endif]>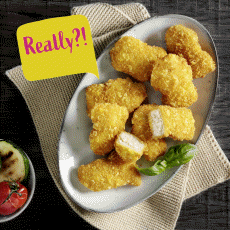 Young and old finger food fans really love these. Just a few minutes in the oven and the crispy baked vegan nuggets are then just waiting to be picked up and popped into your mouth. Enjoy! Pre-fried, deep-frozen.

Vegan
Really?! - the vegan food range of the Frostkrone Food Group with irresistible plant-based meat, fish and cheese substitutes.

Frostkrone Tiefkühlkost GmbH
Konrad-Adenauer-Str. 28
33397 Rietberg
Germany