<![if !IE]> <![endif]>
AGRISTO nv
Waterstraat 40
8531 Harelbeke
Belgium
+32 56735050

+32 56735073

List of Products
This exhibitor shows the following products and commodity groups:

Product sector
Frozen Food

Trend subjects
Halal food
Kosher products
Organic products
Vegan products
Vegetarian products

Distribution Channel
Products (Manufacturer's brand) for the food wholesale and retail trade
Products for food service and catering
Products for the food processing industry
Provided products (private label) for the food and wholesale and retail trade

Target and sales markets
Africa
Asia
Australia
Brazil
Canada
China
Colombia
East Africa
Europe
Germany
India
Japan
Mexico
Middle East
New Zealand
North Africa
Northern Europe
Oceania
Others Central America
Others Eastern Europe
Others Oceania
Others South America
Russia
South Africa
South East Asia
Southern Europe
The Americas
Turkey
USA
West Africa
Western Europe

Company & products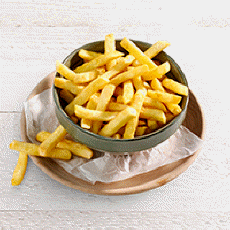 Extreme crispy fries
Sensational battered fries with extra crunch, signature look, great taste and longer heat retention. Perfect for all types of services. Also available with Skin on!