<![if !IE]> <![endif]>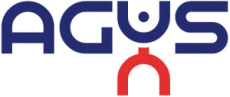 AGUS Sp. z o.o.
Al. Jana Pawla ll 22
00-133 Warsaw
Poland
+48 223132900

+48 223132901

List of Products
This exhibitor shows the following products and commodity groups:

Trend subjects
Ready-to-eat products
Superfoods

Distribution Channel
Products (Manufacturer's brand) for the food wholesale and retail trade
Products for food service and catering
Provided products (private label) for the food and wholesale and retail trade

Target and sales markets
Africa
Asia
Europe
Middle East
The Americas

Company & products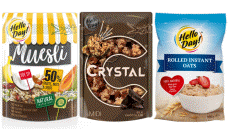 Hello Day!
Since 1948 Agus designs, creates and commercializes branded food products on global market. It covers 2 market segments: consumer and industrial within two business units: cereal products and dairy raw materials.

Breakfast category branded Hello Day! includes:
• Muesli
• Porridge
• Granola
• Oat flakes
Each multiportion pack has a Crocodile ®. It is an intuitive next-generation reshness and convenience re-closure system, which you can see, feel and even hear. Additionally, an empty pack can be re-used for different items storage while minimizing environmental impact, so called 2nd Life of Pack.