<![if !IE]> <![endif]>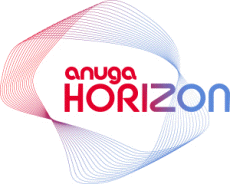 Anuga Horizon
Messeplatz 1
50679 Köln
Germany
+49 221 8212576

+49 221 8213003

List of product entries
This exhibitor shows the following products and commodity groups:

Product sector
Associations, organisations, trade press, services, IT
Fine Food

Trend subjects
Alternative Meat Proteins (insects, lab cultured)
Clean Label (organic, natural and non-GMO products)
Convenience & Snacking
Free from & Health Foods
Gourmet & Specialty Foods
Halal
Kosher
Plant-Based Proteins or Foods (vegetarian, vegan)
private label
Superfoods & Ancient Grains
Sustainably Produced or Packed

Distribution Channel
Products (Manufacturer's brand) for the food wholesale and retail trade
Products for food service and catering
Products for the food processing industry
Provided products (private label) for the food and wholesale and retail trade

Target and sales markets
Africa
Asia
Australia
Brazil
Canada
China
Colombia
East Africa
Europe
India
Japan
Mexico
Middle East
New Zealand
North Africa
Northern Europe
Oceania
Others Central America
Others Eastern Europe
Others Oceania
Others South America
Russia
South Africa
South East Asia
Southern Europe
The Americas
Turkey
USA
West Africa
Western Europe

Company & products
Company & products
Company & products
Company portrait
Anuga HORIZON will take place in Cologne from 6 to 9 September 2022. For the first time, the new event will bring together food players, technology drivers and game changers on a joint platform. Anuga HORIZON combines exhibition, conference and experience in three exciting areas and ensures an ideal mix of application-related knowledge, disruptive approaches to solutions and professional discussion and collaboration.
On the Anuga Mainstage, the new Anuga HORIZON innovation platform will highlight the challenges facing the food industry in the coming years in five online sessions. From 11 to 13 October, trade visitors can expect a varied programme with top speakers at the digital Anuga @home. Here you can already get a preview of which topics can be expected at the event in autumn.  The Anuga Horizon team will be available for individual discussions at Anuga on site in Hall 5.2 Stand: B010 C019 as well as digitally in the chat at Anuga @home.
Veranstaltungen
Events
Date
Speaker

Anuga Horizon

Anuga Main Stage


11.10.2021 | 2:35 p.m.-3:25 p.m.



F. Horlbeck
more

Anuga Horizon

Anuga Main Stage


11.10.2021 | 11:05 a.m.-12:05 p.m.



A. Piutti
more

Anuga Horizon

Anuga Main Stage


12.10.2021 | 11:20 a.m.-12:20 p.m.



A. Leissner
more

Anuga Horizon

Anuga Main Stage


12.10.2021 | 2:05 p.m.-3:05 p.m.



J. Amado-Blanco
more

Anuga Horizon

Anuga Main Stage


13.10.2021 | 11:20 a.m.-12:20 p.m.



M. Beurskens
more

Anuga Horizon

Anuga Main Stage


11.10.2021 | 2:25 p.m.-2:35 p.m.



F. Ziemssen