<![if !IE]> <![endif]>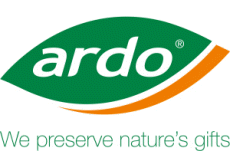 Ardo N.V.
Wezestraat 61
8850 Ardooie
Belgium
+32 51 310621

+32 51 305997

List of Products
This exhibitor shows the following products and commodity groups:

Product sector
Frozen Food

Trend subjects
Functional & Free from products
Halal food
Kosher products
Non-GMO products
Organic products
Ready-to-eat products
Superfoods
Vegan products
Vegetarian products

Distribution Channel
Products (Manufacturer's brand) for the food wholesale and retail trade
Products for food service and catering
Products for the food processing industry
Provided products (private label) for the food and wholesale and retail trade

Target and sales markets
Australia
Brazil
Canada
China
East Africa
Germany
India
Japan
Middle East
New Zealand
North Africa
Northern Europe
Others Eastern Europe
Russia
South Africa
South East Asia
Southern Europe
Turkey
USA
West Africa
Western Europe

Company & products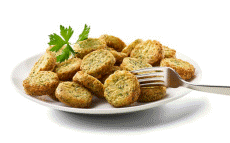 FALAFEL
These falafel patties, packed with flavours from the Middle East, such as chickpeas, coriander, cumin, garlic and other fragrant herbs, are entirely vegan. Prefried in sunflower oil and, thanks to their flat shape, handy to serve in burger buns or pitta bread. They can be prepared in the oven, deep fryer or air fryer.