<![if !IE]> <![endif]>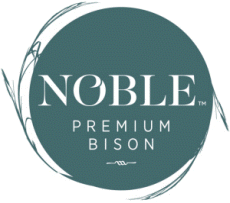 Noble Premium Bison
70 Shawville Blvd SE, 240
Calgary ,AB T2Y 2Z3
Canada
List of product entries
This exhibitor shows the following products and commodity groups:

Trend subjects
Clean Label (organic, natural and non-GMO products)
Free from & Health Foods
Gourmet & Specialty Foods
private label
Sustainably Produced or Packed

Distribution Channel
Products (Manufacturer's brand) for the food wholesale and retail trade
Products for food service and catering
Products for the food processing industry
Provided products (private label) for the food and wholesale and retail trade

Target and sales markets
Canada
Mexico
Northern Europe
Others Eastern Europe
Southern Europe
USA
Western Europe

Company & products
Company & products
Company & products
Company portrait
Healty bison meat, sustainably grass raised in Canada. No Antibiotics. Just pure nutritious protein.