<![if !IE]> <![endif]>

SES DECON
Kazantzaki 15
153 44 Gerakas
Greece
+30 6944149492

+30 2106041641

List of product entries
This exhibitor shows the following products and commodity groups:

Trend subjects
Gourmet & Specialty Foods

Distribution Channel
Provided products (private label) for the food and wholesale and retail trade

Target and sales markets
Canada
Japan
New Zealand
Northern Europe

Company & products
Products
OBLIVION extra virgin olive oil from Greece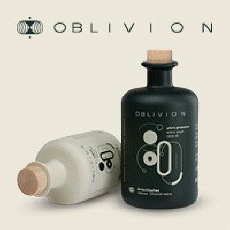 OBLIVION extra virgin olive oil, just as we Greeks share it at home with our family and friends - now we share it with the world.

Olive oil has a long tradition in our family. Since 1983 we have been producing what is considered a family treasure for Greeks. Producing olive oil like this is more of an attitude than simply earning a living.

As a sensory expert and certified olive oil tester, Babis Ioannidis has dedicated himself to the hand-picked production and thus limited, very gentle extraction of olive oil. His goal is to obtain olive oil of the highest quality, closely linked to Greek tradition and way of life.

The method is as gentle as it can be. For centuries, little has been changed. The olives for OBLIVION come from small, private groves on the Peloponnese. As little as possible is interfered with nature, which is why the yields are also very low. After all, this oil is otherwise only produced for personal use.

With our expertise and know-how, we select the olive fruits for OBLIVION, harvest them together with the farmers and obtain olive oil, which is bottled in very small quantities.

Only Koroneiki olives are used for OBLIVION. Harvested at the optimal time, they are of fresh green color. The resulting gently obtained oil has very low levels of free fatty acids, as well as high biophenol values.
OBLIVION is suitable for vegan nutrition and meets the criteria of raw food quality. The taste is intense and sensorially balanced, with slight pungency, delicate bitter notes and pleasant fruit. As part of the Global Olive Oil Awards GOOA 2020 and 2021 in Berlin, OBLIVION won awards in
the categories "Quality Organic", "Packaging & Design" and "Quality", as well as by CIOOC 2021 Canada in "Quality". Transport and storage of the oil is exclusively temperature-controlled. Glass bottles and wooden
plugs come from Italy. The silicone spout helps to pour the oil drip-free. Viewing windows on the back allow views of the fruity, fresh green color of the contents.
Trademark


OBLIVION