<![if !IE]> <![endif]>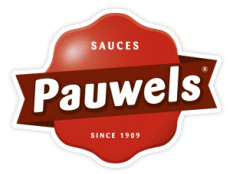 Pauwels N.V.
Vaartstraat 176
2520 Ranst
Belgium
List of Products
This exhibitor shows the following products and commodity groups:

Trend subjects
Halal food
Kosher products

Distribution Channel
Products (Manufacturer's brand) for the food wholesale and retail trade
Products for food service and catering
Products for the food processing industry
Provided products (private label) for the food and wholesale and retail trade

Target and sales markets
East Africa
Germany
North Africa
Northern Europe
Others Central America
Others Eastern Europe
Russia
South Africa
Southern Europe
Turkey
West Africa

Company & products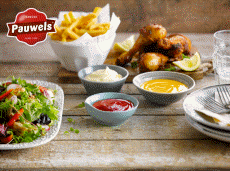 Pauwels Sauces
Pauwels Sauces is an important player in private label retail sauces, the Pauwels brand in the foodservice sector, the production of A-brands for multinationals (co-packing) and the production of sauces for export and the food industry. The many delicious flavours of Pauwels Sauces can be found worldwide. Pauwels is synonymous with high quality, efficiency and great service. The company continues to invest in its personnel and machines and in providing its customers with the desired added value. Pauwels has two factories (Oelegem and Herent) with highly specialised R&D departments as well as offices in London and Paris. Pauwels has an extensive range of packaging, but customers can also use their own packaging for Pauwels products according to type and quantity.