<![if !IE]> <![endif]>

yourharvest AG
Brown Boverie Strasse 12
5400 Baden
Switzerland

List of product entries

This exhibitor shows the following products and commodity groups:

Trend subjects
Clean Label (organic, natural and non-GMO products)
Convenience & Snacking
private label
Sustainably Produced or Packed

Distribution Channel
Products for the food processing industry
Provided products (private label) for the food and wholesale and retail trade

Target and sales markets
Northern Europe
Others Eastern Europe
Southern Europe
Western Europe

Company & products
Products
dried pineapple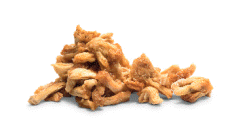 No description available.
dried Mango
dried coconut
dried banana
dried papaya
desiccated coconut
Coconut chips