<![if !IE]> <![endif]>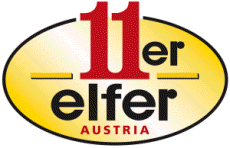 11er Nahrungsmittel GmbH
Galinastraße 34
6820 Frastanz
Austria
List of Products
This exhibitor shows the following products and commodity groups:

Product sector
Frozen Food

Distribution Channel
Products (Manufacturer's brand) for the food wholesale and retail trade

Target and sales markets
Germany
Northern Europe
Southern Europe
Western Europe

Company & products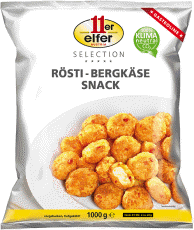 11er Rost Bites with Vorarlberger Bergkäse
11er – The potato specalist from Austria

We are a traditional family business in western Austria completely dedicated to the potato. We love good food and are convinced that "home cooking" tastes best. That is why we are working every day with a lot of love and attention to detail to produce the best and most exceptional potato creations in Austria.

11er – the chef's brand

Discover all the world of good taste and the incredible variety of the premium 11er professional product range. We do not provide our customers in foodservice with potato specialities of the highest standard alone, but also with exquisite side dishes to enhance every menu: crunchy-fresh variations of vegetables or delicious meat products too - all from a single source.

For us quality is an absolute must

For the manufacture of our quality products we rely on carefully selected raw materials and only on our own-grown potatoes. Healthy soils, clean water and partnerships with our contract farmers of many years standing - all provide an excellent basis for high-quality products. The result: The highest quality which for our customers is transparent and assured!

11er Rost Bites with Vorarlberger Bergkäse PDO (mountain cheese from Vorarlberg) and Tiroler Speck PGI (Tyrolean bacon), prebaked in sunflower oil, deep frozen

Greatest taste in the smallest guise! The new Alpine speciality is here! Are you looking to impress your guests with something exceptional? In that case the 11er Rosti Bites with superior Vorarlberg moutain cheese and original Tyrolean bacon are just the job. Irresistible taste, quickly prepared and easily apportioned for every occasion.