<![if !IE]> <![endif]>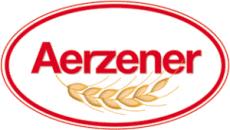 Aerzener Brot und Kuchen GmbH
Reherweg 57 -59
31855 Aerzen
Germany
+49 5154 95230

+49 5154 952340

List of Products
This exhibitor shows the following products and commodity groups:

Product sector
Bread & Bakery

Trend subjects
Organic products
Vegetarian products

Distribution Channel
Products (Manufacturer's brand) for the food wholesale and retail trade
Provided products (private label) for the food and wholesale and retail trade

Company & products
Unternehmensportrait
Aerzener – mein Wohlfühlkuchen
"Feinste Backwaren zum Verwöhnen und Genießen" sind Ausdruck der qualitativen Hochwertigkeit unserer Aerzener Markenartikel.
Die Aerzener Backkunst wurde 1882 aus der Taufe gehoben. Die Aerzener Brot und Kuchen GmbH wurde 2017 von der Deutschen Landwirtschafts-Gesellschaft zum 9. Mal mit dem "Preis für langjährige Produktqualität" geehrt. Das Unternehmen erhält die Auszeichnung für die Qualität seiner Produkte, die im Rahmen der DLG-Qualitätsprüfungen für Brot und Kuchen regelmäßig untersucht werden.
Aerzener Produktportfolio
Das gesamte Produktportfolio der Aerzener Brot und Kuchen GmbH besteht aus den Produktgruppen Tiefkühlkuchen, Vollkornbrote und Knäckebrote.
Produziert werden tiefgekühlte Plattenkuchen. Naschen ohne Reue wird ermöglicht mit den TK-Kuchen "Für Gourmets", "Unsere Klassiker", "Natreen" und "Saisonale Kuchenspezialitäten". Aerzener liefert die tiefgekühlten Kuchenschnitten mit spezialisierten TK-Logistikunternehmen an den Lebensmittelhandel in der Endverbraucherverpackung sowie an Institutionen mit Gemeinschaftsverpflegung oder B-2-B Kunden, die den Out-of-Home-Markt im Großverbrauchersegment bedienen.
Aerzener fördert Nachhaltigkeit
Hinzu kommt Kakao mit UTZ-Zertifikat. Die Herstellung der tiefgekühlten Kuchen erfolgt bei Aerzener nach Konditorenart. Die Verpackung des Produktes ist nachhaltig: Die Konditorei Aerzener Brot und Kuchen GmbH verwendet FSC®-zertifizierte Kartonverpackungen und unterstützt somit den Prozess für den verantwortungsbewussten Umgang mit Ressourcen. Der Forest Stewardship Council® (FSC®) ist eine unabhängige, gemeinnützige Nicht-Regierungsorganisation mit dem Ziel einen Beitrag zur nachhaltigen Waldbewirtschaftung weltweit zu leisten sowie den verantwortungsvollen Umgang mit Recyclingmaterial zu fördern.