<![if !IE]> <![endif]>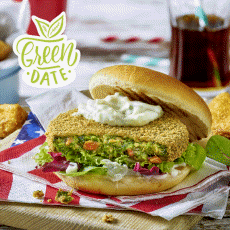 Boring winter veg was yesterday's news. Today it's Kale Crush. This kale even makes cabbage sexy. The hearty vegetable scores points as a double act with sweet potatoes and a coating of spicy tiger nut paste. A source of pleasure for taste buds and body alike thanks to the incredibly beneficial nutritional values. Bring on the dancing taste buds! Deep-frozen.

Crunchily delicious with an extra nutty aroma - the variation with a gluten-free coating enhanced by poppy seeds.

Frostkrone Tiefkühlkost GmbH
Konrad-Adenauer-Str. 28
33397 Rietberg
Germany