<![if !IE]> <![endif]>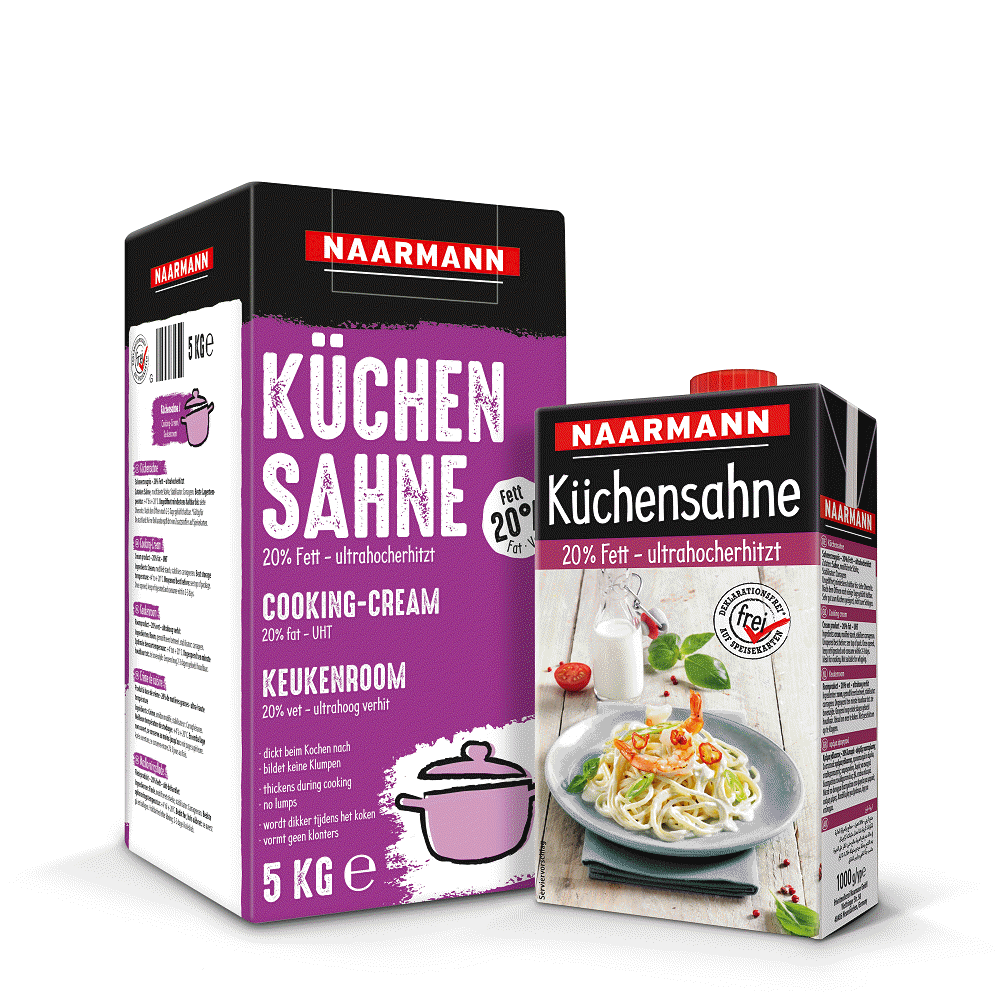 The cooking cream for kitchen professionals

Naarmann's cooking cream with 20% fat replaces whipped cream in cooking. It refines soups, sauces and other dishes without overcooking and gives the dishes a pleasant creaminess in the blink of an eye. Due to the special consistency, no lengthy reduction of the cream is necessary, because it will thicken quickly during cooking. 

In addition, it is also anticoagulant when cooking with wine, vinegar and lemon or other acidic foods. Naarmann's cooking cream (20%) is available in convenient 1000 g packaging as well as in the 5 kg bag-in-box.

Wettringer Str. 58
48485 Neuenkirchen
Germany