<![if !IE]> <![endif]>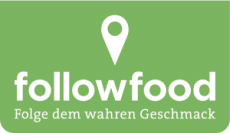 Followfood GmbH/ followfish
Metzstr. 2
88045 Friedrichshafen
Germany
+49 7541 28900

+49 7541 289033

List of product entries
This exhibitor shows the following products and commodity groups:

Trend subjects
Clean Label (organic, natural and non-GMO products)
Free from & Health Foods
Plant-Based Proteins or Foods (vegetarian, vegan)
Sustainably Produced or Packed

Distribution Channel
Products (Manufacturer's brand) for the food wholesale and retail trade

Target and sales markets
Northern Europe
Others Eastern Europe
Southern Europe
Western Europe

Company & products
Company
Company profile
Company portrait
followfood is not just a company, but a movement for sustainable food.
Products
KLIMO - the positive climate soda. KLIMO not only offsets its carbon footprint, but also that of another conventional soda. Come by and try it at our stand!