<![if !IE]> <![endif]>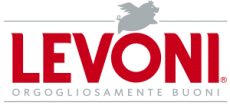 Levoni S.p.A.
Via Giacomo Matteotti 23
46014 CASTELLUCCHIO (MN)
Italy
+39 0376 434011

+39 0376 434000

List of product entries
This exhibitor shows the following products and commodity groups:

Trend subjects
Free from & Health Foods
Gourmet & Specialty Foods

Distribution Channel
Products (Manufacturer's brand) for the food wholesale and retail trade
Products for food service and catering

Target and sales markets
Australia
Brazil
Canada
China
Japan
Mexico
Middle East
Northern Europe
Others Central America
Others Eastern Europe
Others South America
South Africa
South East Asia
Southern Europe
USA
Western Europe

Company & products
Products
MORTADELLA CON TARTUFO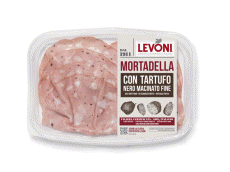 The cornerstone of deli meats in a truly seductive recipe: meticulously selected, processed and spiced meat with an added touch of black truffle.
An intense, lively aroma precedes a rich taste and balance of sapidity and sweetness.
Silky smooth in the mouth with embracing, decisive, persistent aromas.
"100% italiano": only meats from pigs born, bred and processed in Italy;
with black summer truffe finely ground;
with no milk proteins;
with no added glutamate;
SALAME CON TARTUFO
PROSCIUTTO COTTO SCELTO CON TARTUFO