<![if !IE]> <![endif]>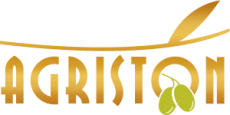 60th km EO Thessalonikis-Kavalas
640 08 Paggeo
Greece
Unternehmensportrait
Agriston is a Greek producer of high-quality extra virgin olive oil.

We believe that the creation of quality olive oil is a real art. Therefore, the attitude to all stages requires a careful and thoughtful approach. Our production has absorbed both the centuries-old traditional methods and the most modern, sometimes unique developments that exist in the world. As for right now, we're one of only a few producers in Greece with such innovative technologies on our plant.

Our goal has always been to create the most tasteful and premium cold-pressed extra virgin olive oil available on the market. We've set ourselves apart from other companies because not only can we make a great product, but it also comes in a unique design! For our premium line-up, we have created a special bottle, which has won a gold medal at the NACD Packaging Competition.

Currently, we have three different olive oils in our line-up. The first is Agriston Classic, with a mild and balanced taste. The second is Agriston Argilos, with a rich flavor and a slightly tart aroma. And lastly, we have Agriston Premium, which we proudly call the standard of taste and aroma for true gourmets. Thanks to its bold flavor and exceptional aroma, it can elevate any dish to a new level.

The approach we have taken to achieve excellent quality olive oil is paying off. Our oil was appreciated by world-renowned gurus - the company Mario Solinas. We are incredibly proud of being the 1st finalist in the Mario Solinas Quality Award for 2021. In addition to this, our olive oil has won many competitions such as New York IOOC, Berlin GOOA, Olive Japan, London IOOC, Canada IOOC, etc.

We have a clear goal - to produce the most delicious, beautiful and unforgettable olive oil in the world to never leave you wondering about the quality and taste of our product.
Products
Product groups
Brand
Press realeses
Documents
Links
Product sector
Trend subjects
Distribution Channel
Target and sales markets