<![if !IE]> <![endif]>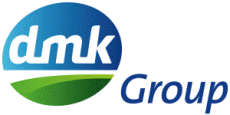 DMK Deutsches Milchkontor GmbH
Industriestr. 27
27404 Zeven
Germany
+49 4281720

+49 4281 7258297

Milk is our passion.
As Germany's largest dairy cooperative, we process around 6.3 billion kilos of milk every year. That makes us one of the most important suppliers to the German retail grocery trade, and we stand for quality, diversity and innovation. Our product portfolio ranges from cheese and fresh dairy products to baby food, ice cream and ingredients for industrial production which are contained in many of the products we all eat every day, from the cheese on a pizza to the filling in a chocolate bar. All produced in top quality and in line with the latest standards. We always keep consumers' needs in mind and work every day to provide them with natural dairy products.
Our brands are trusted.
MILRAM, Oldenburger, Humana, Alete, Uniekaas – our brands are successfully established in Europe and selected target markets all over the world. We constantly extend this leadership by using our experience, responding to trends and constantly adapting our portfolio to the needs of our customers and consumers. Thanks to intense research and development, we produce innovative and tasty products that will continue to enthuse their recipients in the future and motivate us to get the best out of our milk.
We have a clear vision.
Our day-to-day lives are changing and our food culture is developing too. So today at DMK Group, we are speculating about the future and preparing ourselves for the world in 2030. For this purpose, we are focusing our attention even more on the wishes and needs of our consumers and putting value creation before growth. We want to delight our customers with high-quality milk products of natural origin; products that perfectly fit into their lives – from baby nutrition to senior diet food. For an entire lifetime.
Galerie

Product groups
Brand
Press realeses
Further links