<![if !IE]> <![endif]>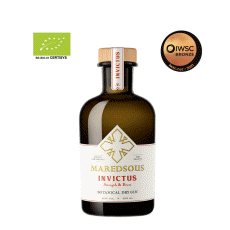 INVICTUS
STRENGTH AND POWER

Our Maredsous Liqueurs and Gins are made from an infusion of more than 10 medicinal plants in a distillate of organic-certified cereals.

We use double distillation at the end of which only the distillate's "heart" is retained.

This process gives Maredsous Gins and Liqueurs a pure concentration of the aromatic richness of our Belgian Ardennes available in 5 different varieties, with the plants used in each possessing different therapeutic qualities.

Invictus is an organic gin made from an infusion of energizing plants. Aged 6 months in oak barrels.

- Juniper berry (Fruit),
- Hogweed (Seed),
- Hazelnut kitty (Flower),
- Angelica, ...

Properties : Toning, Energising.

Tasting notes : Dry - Woody with dry and round aromas.

Bronze medal 2021 IWSC of London.

Cocktail / Perfect serve

An invigorating gin and tonic ...
A concentrate of energy that will boost you.

- 5cl of INVICTUS Gin
- 15cl of Organic Classic Tonic or Ginger.
- 5 sticks of ginger.
- 1 lime peel or slice.

Fill the glass with ice cubes, add the INVICTUS gin and Tonic.
Stir gently and garnish with the 5 ginger sticks and the slice of lime.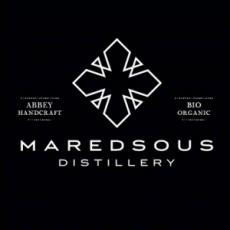 Rue des Abbayes 39a
5537 Anhée
Belgium