<![if !IE]> <![endif]>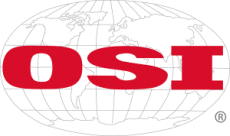 OSI International Holding GmbH
Senefelderstr. 17a
86368 Gersthofen
Germany
+49 821252850

+49 82125285100

List of product entries
This exhibitor shows the following products and commodity groups:

Trend subjects
Convenience & Snacking
private label

Distribution Channel
Products (Manufacturer's brand) for the food wholesale and retail trade
Products for food service and catering
Products for the food processing industry
Provided products (private label) for the food and wholesale and retail trade

Target and sales markets
Northern Europe
Others Eastern Europe
Southern Europe
Western Europe

Company & products
Company
Company profile
Company portrait
OSI is a leading global supplier of food products for the catering, industry and retail food market.
Products
Gelderländer Bacon Twins, 300 g
Bacon Dices, 150 g
Bacon Strips
Bacon slices, 150 g
Crispy Bacon 2 x 500 g
Coburgerham
Chicken Burger Cornflakes, 95 g
Hamburger, seasoned, 100 g
Chicken Nuggets, Premium
Chicken Goujons
Mini Sugared Donuts
Back Bacon - English style, 90 g
Chicken Wings Buffalo
Plant Powered Ch!cken Style
Tapas
Foodworks – the Burger Specialist
Der HAMBURGER – ein Evergreen für Jung und Alt
Alle lieben Veggie!
Abwechslungsreiches TK-Burger-Sortiment für den Supermarkt
Crispy Bacon – for a quick bacon enjoyment
"Foodworks" Chicken Variety!
Trademark
Alpenrind
---
Foodworks
---
Gelderland Frischwaren
---
Harvest Farms
---
Henri van de Bilt
---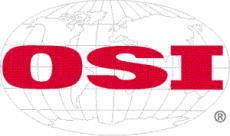 OSI International Holding GmbH
---
OSI International Holding GmbH
---
Vital Convenience