<![if !IE]> <![endif]>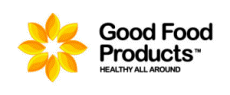 Good Food Products Sp. z o.o.
Szumin 15
62-080 Tarnowo Podgorne
Poland
List of product entries
This exhibitor shows the following products and commodity groups:

Product sector
Free From, Health & Functional Foods

Trend subjects
Convenience & Snacking
Free from & Health Foods
Kosher
Plant-Based Proteins or Foods (vegetarian, vegan)
private label
Superfoods & Ancient Grains

Distribution Channel
Products (Manufacturer's brand) for the food wholesale and retail trade
Provided products (private label) for the food and wholesale and retail trade

Target and sales markets
Asia
Australia
Brazil
Canada
China
Colombia
Europe
India
Japan
Mexico
New Zealand
Northern Europe
Oceania
Others South America
Russia
Southern Europe
The Americas
Turkey
USA
Western Europe

Company & products
Company
Company profile
Company portrait
For over 30 years we deliver Rice&Corn cakes to give you healthy choice with a tasty, crunchy beat.
Products
Veggie corn cakes with Beetroot
Medium corn cakes Cheese flavour
Medium corn cakes Pizza flavour 4-pack
Thick rice cakes with Muesli
Thick rice&corn cakes Sour cream and Onion flavour
Thin corn cakes with Herbs de Provence
Medium rice cakes with Chocolate & Salted Caramel
Medium corn cake with Milk Chocolate
Medium multigrain cakes with Chia
Veggie Protein corn cakes with Chickpea
Pop Corn Snack Paprika flavour
Thin corn cakes with Oregano & Chia
Pop Corn Snack with Beetroot
Trademark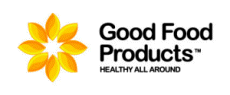 Good Food Products Sp. z o.o.