<![if !IE]> <![endif]>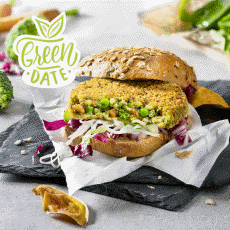 Get Your Greens On

Here come the tender young vegetables with the lush and succulent herbs. It's fresh and crisp and the living is easy when carrots, broccoli, spinach and peas team up with an aromatic paste of herbs and tiger nuts for a kick of pure inspiration. One bite is enough and the vegetables are already casting their spell. Caution: contains massive doses of fibre, vitamins and minerals. Deep-frozen.

Available with a gluten-free coating of parsley, chives and linseeds.

Frostkrone Tiefkühlkost GmbH
Konrad-Adenauer-Str. 28
33397 Rietberg
Germany