<![if !IE]> <![endif]>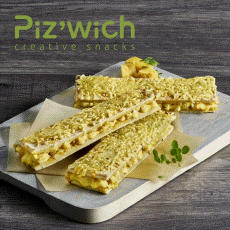 This will guarantee a terrific start to the day, even if time is short and
you're in a rush: the pastry pocket - a masterpiece in the art of baking - with its hearty scrambled egg, aromatic English Cheddar and delicately fried potatoes is there for the taking. With every mouthful you can savour the full taste of a perfect breakfast.

Piz`wich Pizza Pockets - so quick, so tasty, so clever

Pizza Pockets are the quick and handy answer to growling stomachs. They are available for both the microwave and the oven. Their convenient shape and easy preparation make them great for back off stations, petrol stations and kiosks. Pizza Pockets are available in many different varieties.

Frostkrone Tiefkühlkost GmbH
Konrad-Adenauer-Str. 28
33397 Rietberg
Germany