<![if !IE]> <![endif]>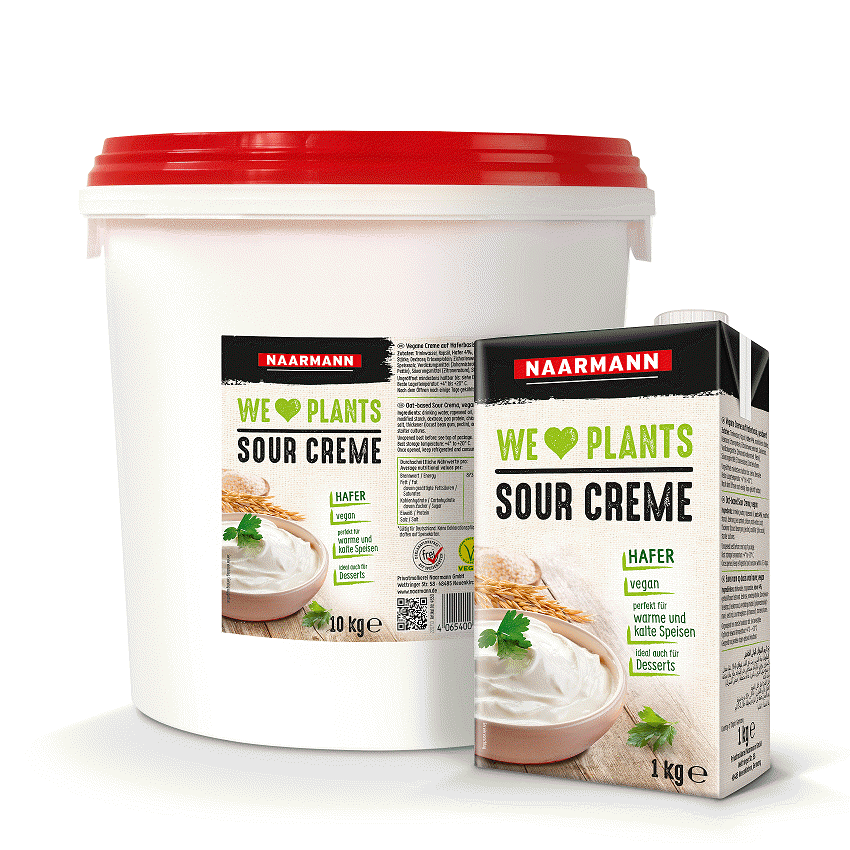 The vegan alternative to sour crema

The WE LOVE PLANTS Sour Crema is Naarmann's plant-based alternative to conventional sour cream. With 20% fat, the oat-based product is particularly creamy. The sour crema can be used in both warm and cold dishes and is also suitable for making vegan desserts.

Combined with wine, vinegar or lemon, the sour crema does not curdle and does not release any liquid during storage.

Available in a 1 kg pack as well as in a 10-kg bucket for bulk consumers.

Wettringer Str. 58
48485 Neuenkirchen
Germany