<![if !IE]> <![endif]>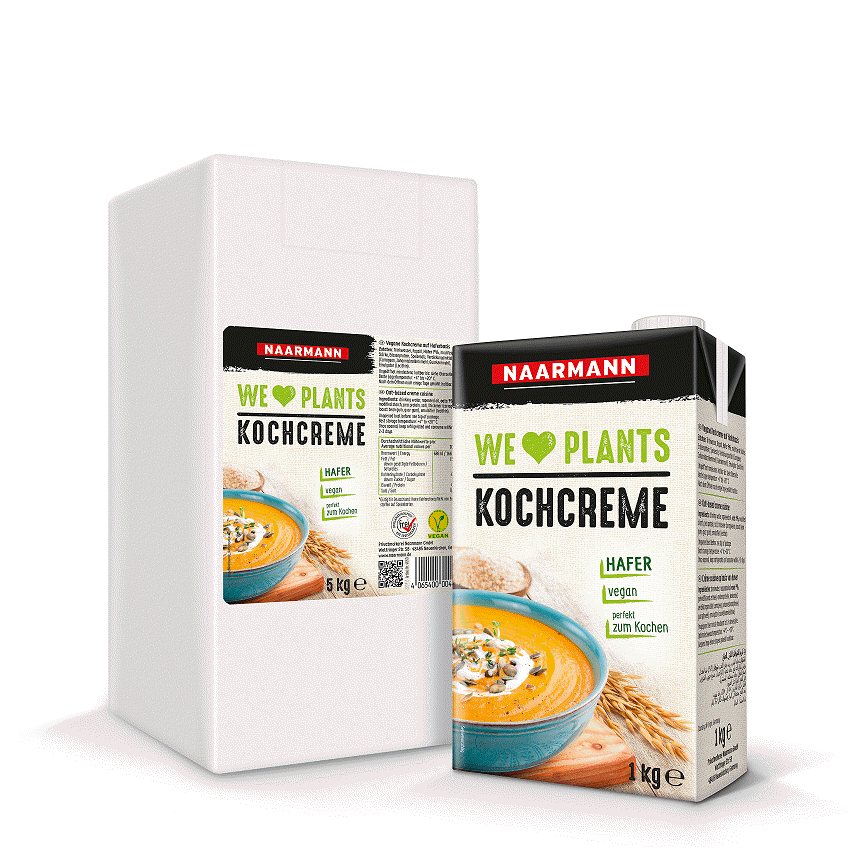 The creamy oat-based alternative to cooking cream

With Naarmann's oat-based cooking cream, soups and sauces can be refined in no time and vegan dishes created easily.

With 15% fat, it creates a pleasantly creamy consistency and sets well. It also does not curdle, even when cooked with wine, vinegar, lemon or other acidic foods.

The WE LOVE PLANTS Cooking Cream is available in a 1 kg pack as well as in a 5-kg bag-in-box..

Wettringer Str. 58
48485 Neuenkirchen
Germany