<![if !IE]> <![endif]>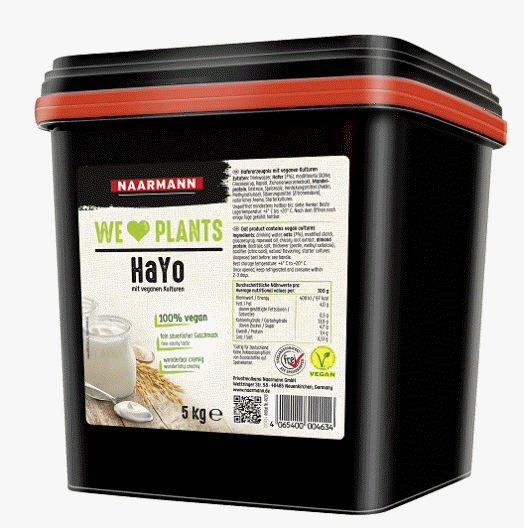 Oat product with vegan cultures

The HaYo has a subtly tart, yoghurt-like taste and is wonderfully creamy. It is the alternative to classic yoghurt - 100% vegan and soy-free.

The HaYo comes in a practical, resealable 5kg bucket and is the ideal ingredient for vegan interpretations of conventional dishes as well as for completely new, vegan creations.

Wettringer Str. 58
48485 Neuenkirchen
Germany