<![if !IE]> <![endif]>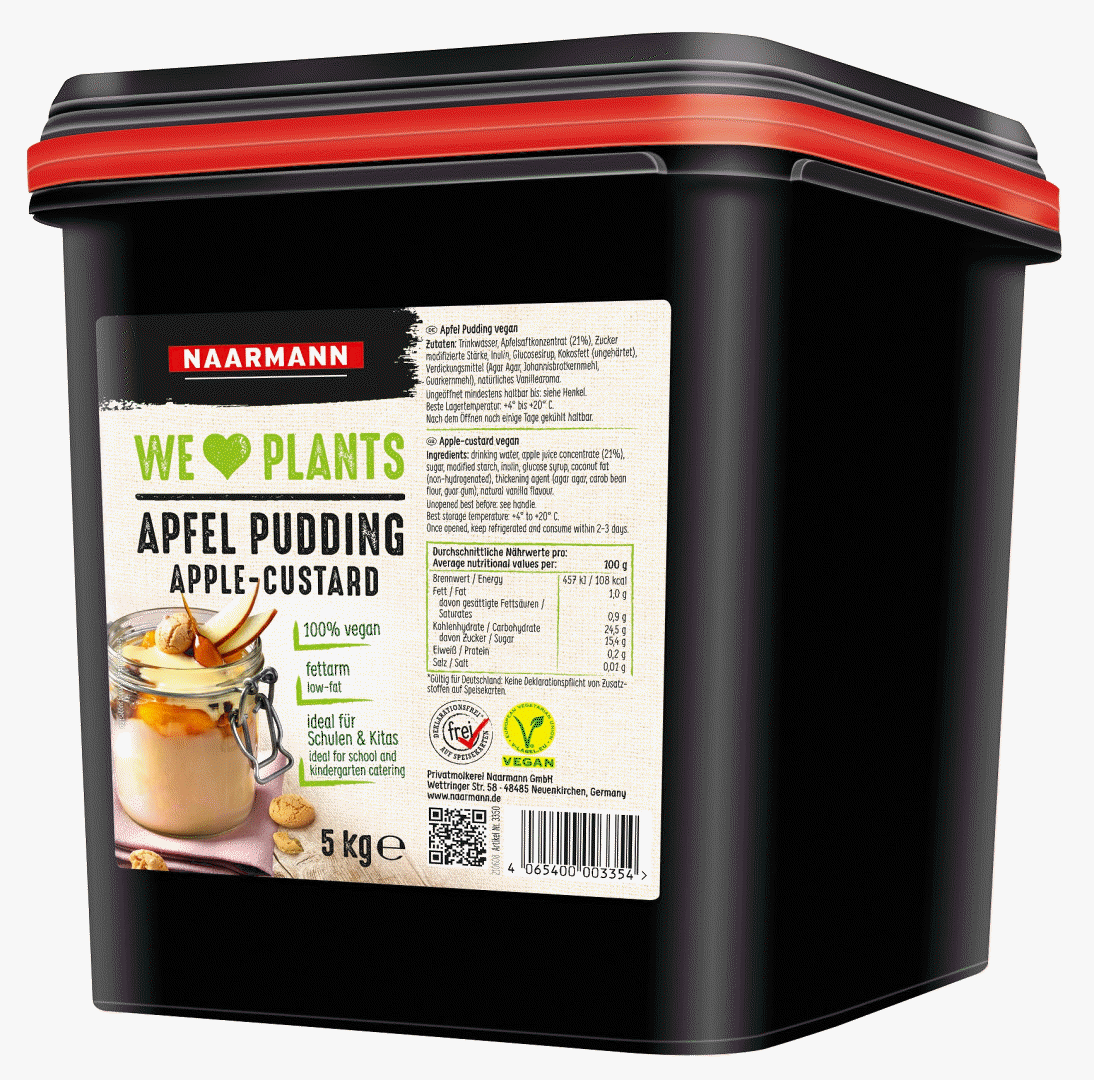 Vegan dessert with a creamy fruit note

Guaranteed to be a hit with your vegan guests! Naarmann's WE LOVE PLANTS apple-custard is completely dairy-free and still has a creamy touch.

Due to the high fruit content, it is low in fat and best suited for a health-conscious diet.

Wettringer Str. 58
48485 Neuenkirchen
Germany