<![if !IE]> <![endif]>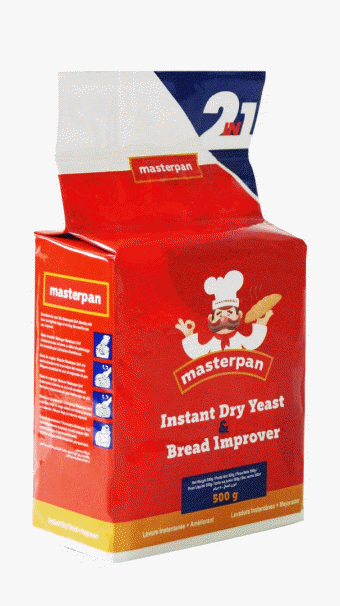 MASTERPAN 2IN1 is the perfect solution for your baking needs! This package combines our top quality instant dry yeast and MASTERPAN Bread Improver. 

Experience exceptional results with MASTERPAN 2in1:

• Stronger and faster fermentation process

• Soft, smooth and well kneaded dough

• Effortless dough cutting

• Boosts hydration rate

• Enhanced dough and finished product volumes

• Appetising flavour and golden bread colour


Applications:

• Baguettes

• Artisan Breads

• Bagels

• Tortillas

• Crusty Breads

• Pizza

• Rolls & Buns.

 
Packaging:

Each vacuum sealed package contains 500g of the finest ingredients, ensuring freshness and easy storage.


Storage tips for optimal performance:

Keep MASTERPAN in its original, unopened package and consume before the recommended date.

Once opened, use within 48 hours for maximum performance or store the sealed package in the fridge for up to 6 days.

Store in a cool and dry place, away from excessive light, heat and moisture.

Maintain an environment below 20°C and 75% relative humidity.

Long-lasting quality:

Unless specified otherwise, MASTERPAN 2in1 yeast maintains its exceptional quality for up to two years from manufacturing date when kept under recommended conditions.


Feel free to test the quality!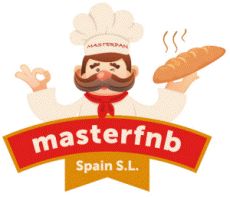 Calle Císter 1 2A
29015 Málaga
Spain