<![if !IE]> <![endif]>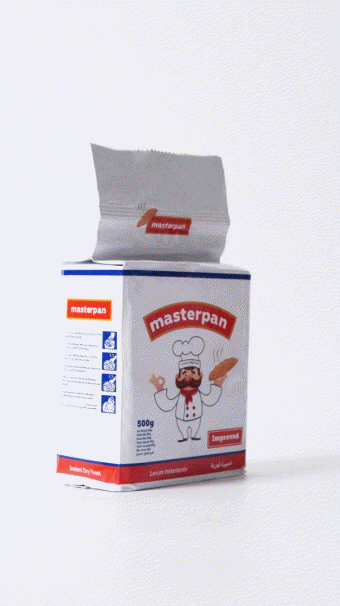 the result of years of dedication and meticulous attention to detail. Our goal is to provide exceptional yeast products and baking aids that cater to the needs of both professional bakers and home baking enthusiasts.

 

Why Choose MASTERPAN Instant Dry Yeast Improved 500g?

• Produces a stronger and faster fermentation process.

• Achieves a consistent structure in your finished products.

• Enhances the taste and colour of your bread.

• Increases dough volume for lighter, fluffier results.

• Delivers constant high quality and performance.

• Aids in improving hydration rate.

 

Multipurpose Usage:

MASTERPAN Instant Dry Yeast is perfect for all bakery recipes requiring yeast with low sugar tolerance. It's ideal for:

 

• Pan Breads

• Tortillas

• Bagels

• Crusty Breads

• Baguettes

• Pizza

• Rolls & Buns

• Sourdough Breads

 

 

Convenient Packaging:

Choose from:

 • Vacuum sealed packages: 90g, 100g, 125g, 400 g, 450g or 500g.

• Sachets of 10g and 11g sizes, packed under protective atmosphere.

 

Optimal Storage:

To maintain its freshness and performance:

Keep MASTERPAN in its unopened original package until the recommended consumption or expiry date.

Once opened, use within 48 hours or refrigerate the sealed package for up to 6 days for maximum results.

Store in a dry and cool place away from excessive light, heat and moisture.

Recommended storage conditions: below 20°C and 75% relative humidity.

 

Long Shelf Life:

Unless specified otherwise, our yeast has a shelf life of two years from the manufacturing date when stored under optimal conditions, ensuring you always have fresh and reliable yeast in hand.

 

Choose MASTERPAN Instant Dry Yeast for unparalleled baking success. Elevate your creations with our trusted quality and enjoy the art of baking at its finest.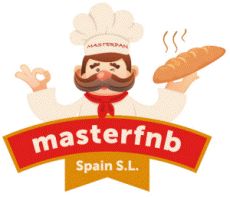 Calle Císter 1 2A
29015 Málaga
Spain