<![if !IE]> <![endif]>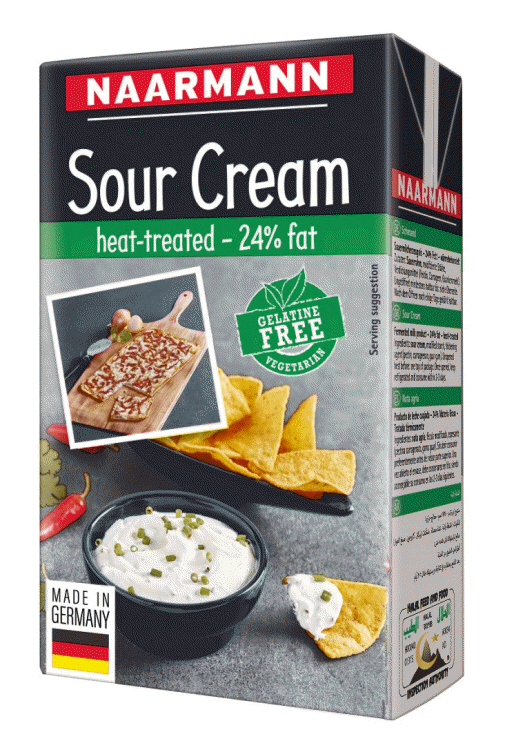 Naarmann's Sour Cream with 24 % fat is the uncomplicated alternative to crème fraîche for the kitchen professional. It has a long shelf life, is creamy and mild in taste and also halal.

An advantage of using our sour cream is that it does not seperate whey. Dips get a special creaminess through whipped sour cream. Warm dishes show off its creaminess to its full advantage.

Our Sour Cream is available in a 1000 g package as well as in a 5 kg bucket.

Wettringer Str. 58
48485 Neuenkirchen
Germany