<![if !IE]> <![endif]>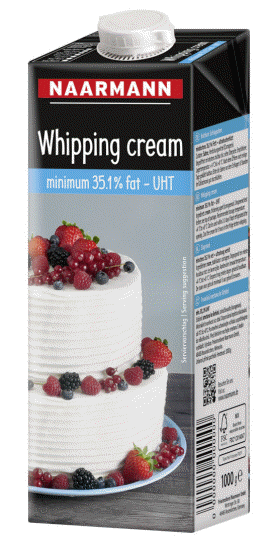 The reliable all-rounder

This product brings together ideal outstanding foamability and the best cooking properties. The UHT Whipping cream with 35 % fat is suitable for all requirements in confectionery, bakery and kitchen. And it is even halal.

Whether as whipped cream for making and decorating cakes, pastries and desserts or as cooking cream in sweet and savoury dishes – Naarmann's Whipping cream with 35 % fat refines every dish with its delicate, creamy taste.

Available in 1000 g packaging with practical twist closure for safe sealing and hygienic storage.

Wettringer Str. 58
48485 Neuenkirchen
Germany